CIVICUS Youth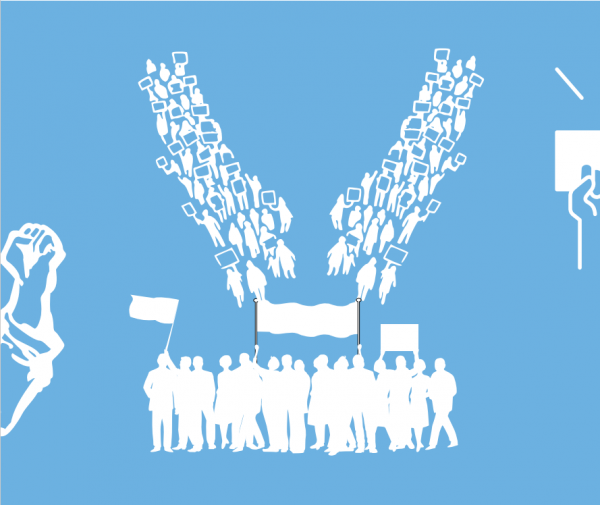 Read this report by CIVICUS Youth Action Team, bringing to light the current trends of youth engagement in civic spaces.
"This paper analyses the physical and digital developments, the strategies used in countries worldwide, and emerging practices used by young activists. These findings highlight possible areas to strengthen young people's role in civic society and help catalyse the construction of healthy and sustainable democracies.
After reviewing +80 journals and documents on this topic, we compiled 5 main trends shaping how young people participate in civic space. Each trend is a vital pillar of the new type of citizens that young people are and how they contribute to the transformation of their countries. These trends are:
Youth social movements characteristics;
Prefigurative Politics - Internally reflecting your values;
Variety of media to reach larger audiences;
Not trusting institutions but relying on their peers; and
Need for belonging: Reason to join social movements.
Together, they paint a compelling picture of the current state of youth civic engagement worldwide, highlighting youth movements' potential and limitations.
Through this report, we want to open up more clearly an area of research that
acknowledges the unique contributions of young people to positive civic space
transformation. While further work is to be done, highlighting the main trends in this area is an appropriate first step to expanding our understanding of youth in civic space. We suggest recompiling data based on evidence and carrying out a well-documented mapping of youth movements, especially informal ones, and their impacts and sustainability across different nationalities for future research on this topic."