Civil society organizations during COVID-19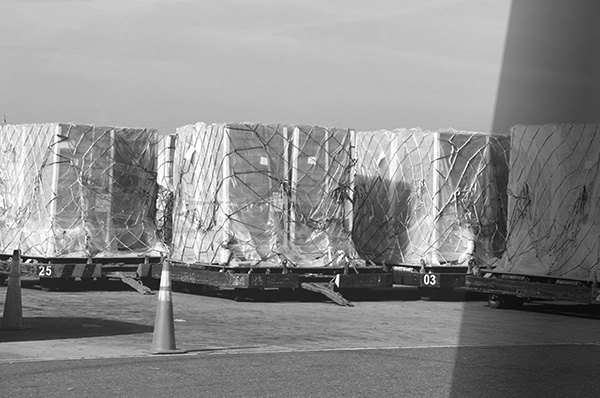 In this pandemic, some governments are preventing foreign funds from reaching civil society actors and organizations. We have also seen increased repression and criminalization of individuals, associations, and movements perceived as a threat, especially human rights organizations and human rights defenders—many of whom have faced intimidation, imprisonment, and have even been labeled "terrorists." There has also been criminalization and intimidation of international and national nongovernmental organization (NGO) activities, be they focused on development, humanitarian, or relief work.
Here are some examples:
While working to prevent the spread of COVID-19 and respond to other urgent health needs in Yemen, international aid agencies and humanitarian organizations have been severely hampered by a wide range of obstacles. Those include hundreds of restrictive regulations, lengthy delays in approving aid projects, the blocking of aid assessments to identify people's needs, attempts to control aid monitoring, dictating or interfering with aid recipient lists to divert aid to authority loyalists, and violence against aid staff and their property imposed by the Houthi and other authorities (see the Human Rights Watch report "Obstruction of Aid in Yemen During Covid-19").
In November, the Egyptian Supreme State Security Prosecution arrested the administrative manager at Egyptian Initiative for Personal Rights, an Egyptian Human Rights NGO, and accused him of knowingly joining a terrorist organization and a number of other criminal acts undermining public security and harming national interest. This arrest and prosecution were unjustified and the result of a crackdown on civil society in Egypt.
In Singapore, activist Jolavan Wham held a sign bearing a smiley face as part of a one-man protest in March 2020 in support of climate activists charged by the government. He held up the sign for a few seconds outside a police station. On Nov. 23, he was charged with unlawful assembly. Wham says "People are often afraid to speak out and say what they think about the political situation in the country, or even to talk about social issues."
Our recommendations
Civil society organizations can form coalitions and speak out against the government if it restricts their operations without good reason. In the report "Solidarity in the time of Covid-19," CIVICUS gives examples of civil society actions that show "by working to channel and focus public concern, civil society could make a difference, even in the face of seemingly inflexible states."
Civil society organizations can take an objective measure of the status of civic space by using this Oxfam tool. The tool "provides a monitoring framework to understand what is happening in civic space, to track trends and highlight priority areas that need addressing." It is available in English, Spanish, and French. (Note: If you use the tool, please share your feedback with us at AFSC to help us compile reviews on its effectiveness, ease of use, etc.).
Civil society organizations can anticipate and scrutinize emergency laws and policies with this COVID-19 civil society toolkit (available in 10 languages). It is designed to help civil society organizations identify and respond to emergency measures—particularly those that are having a disproportionate impact on marginalized and vulnerable groups. 
COVID Report: Year One
One year into the COVID-19 pandemic, restrictions on civil space are increasing. Recognizing the need to protect public health, our report looks at nine kinds of restrictions that could limit civil space for the long term and how civil society can respond.
Get in Touch
Under the Mask is an evolving project dedicated to the alarming increase in restrictions on civic space around the world, worsening during the COVID-19 pandemic, and how individuals and organizations are responding to protect that space. We welcome your feedback about this website, and we invite you to participate in this collective effort.