State surveillance during COVID-19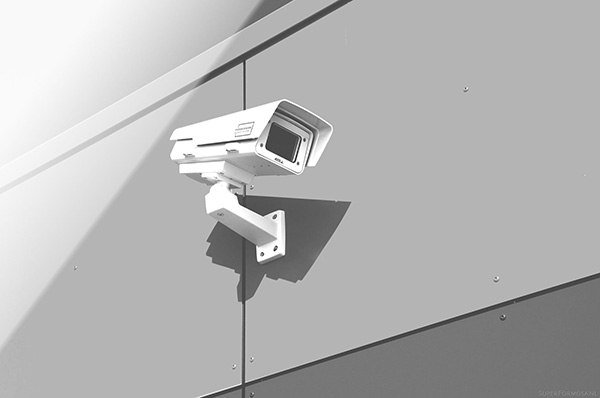 Concern is growing about the use of technological surveillance under COVID-19. While there are public health uses for technology such as contact tracing, the danger of overreach is always present, especially in countries with a history of authoritarianism. Like pre-pandemic times, the discourse about surveillance under COVID-19 is dominated by the false dichotomy of security vs. freedom. 
Digital surveillance based on geolocation is an easy measure for states to implement to track the spread of the virus. While it can be helpful to track the whereabouts of infected people—and who they've come in contact with—this raises important questions of privacy and government surveillance. We know from history that once a restriction is implemented (like taking off our shoes at airports), it can become normalized, allowing the government to continue the restriction without justification.  
States are gathering much more than just location information—including personal information like pictures, texts, emails, and much more. Under COVID-19, governments are also collecting more health and employment information, using "voluntary" apps that require citizens' permission to share the data in exchange for certain services, or for state employees. Even in democratic governments, this violates privacy. Information can and has been be used to target activists and criminalize protesters. 
There's also a real concern of data breaches, how this information is stored, and who has access to it. Around the world there have been countless cases of security service employees using private information for their own personal use and selling of private information.  
In March, Israel launched mobile phone tracking technology to trace Israelis diagnosed with COVID-19. Civil society protested and the matter went to the Supreme Court. The decision allowed the surveillance to continue as long as a parliamentary group oversaw the program. In July it was made public that over 50% of the people sent to quarantine based on the tracking technology were sent by mistake and had not been in the proximity of anyone infected by the virus. Furthermore, only 3.5% of those sent to quarantine after being close to an infected person actually had become infected themselves, and yet the program continues.
Our recommendations
Individuals can research practices in their country and join efforts to advocate for international law framework to protect personal data. See this guide from Privacy International.  
Individuals can check this tracker of surveillance methodology and transgressions of digital rights: COVID-19 Digital Rights Tracker. The International Federation for Human Rights also created "Cyber survival kit – Citizens under surveillance. Watch out!" to help individuals to protect against surveillance measures and digital activities that violate their rights, and it offers specific tools giving online protection guidance. 
National nongovernmental organizations can share best practice ethical guidelines for data storage with their government, and for use by the media, and highlight examples of transparent data storage, including what data is stored, for how long, how it is used, and who has access to it.
Civil society organizations should raise awareness with the public about what information is provided to corporations and governments through their digital devices. They can also create a civilian oversight board on the governments data collection practices.  
COVID Report: Year One
One year into the COVID-19 pandemic, restrictions on civil space are increasing. Recognizing the need to protect public health, our report looks at nine kinds of restrictions that could limit civil space for the long term and how civil society can respond.
Get in Touch
Under the Mask is an evolving project dedicated to the alarming increase in restrictions on civic space around the world, worsening during the COVID-19 pandemic, and how individuals and organizations are responding to protect that space. We welcome your feedback about this website, and we invite you to participate in this collective effort.