Freedom House
This report by Freedom House analyses the rights of internet users in the battle between states and technology companies. As a growing number of governments are asserting their authority over tech firms, leading businesses to comply with online censorship and surveillance, free expression online is threatened.
Freedom House reports a further decline on global internet freedom for the 11th consecutive year.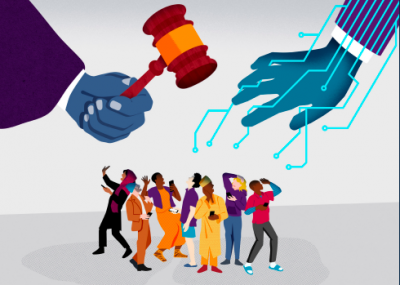 "Throughout the coverage period, governments continued to cite the COVID-19 pandemic to justify the suppression of critical speech and the censorship of unfavorable news. In March 2021, the Cambodian government criminalized "intentionally obstructing" the implementation of COVID-19 measures, with penalties of up to five years in prison and steep fines. Subsequently, several individuals, including a member of the country's banned opposition party, were arrested for social media posts that criticized a vaccine created by a Chinese state-owned company. In July 2020, security officials in Kyrgyzstan interrogated a Facebook user for allegedly inciting hatred through his criticism of the government's COVID-19 strategy and then president Sooronbay Jeenbekov."
Read more here.
Regions currently impacted: region