ConnexUs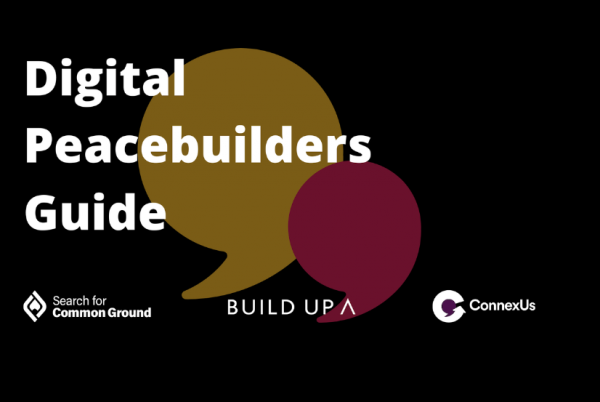 "Digital technologies affect how we experience conflict. Whether it's hate speech in our social media or bringing together diverse groups for online training, digital tools can harm & help our peacebuilding initiatives.
But where to start? How to know if it's best to build a chatbot, make a video game or teach people about misinformation?
That's why this toolkit asks you first: What are you trying to achieve as a peacebuilder? Once you know that, then you'll see that there are multiple options for how to use digital tools to achieve your goals. 
This Digital Peacebuilders Guide was developed by Search for Common Ground & Build Up."
ConnexUs is a global learning, networking & coordination platform for you to collaborate with people in conflict-affected contexts who are addressing pressing challenges. ConnexUs seeks to improve the effectiveness & impact of your work by creating connections & opportunities.