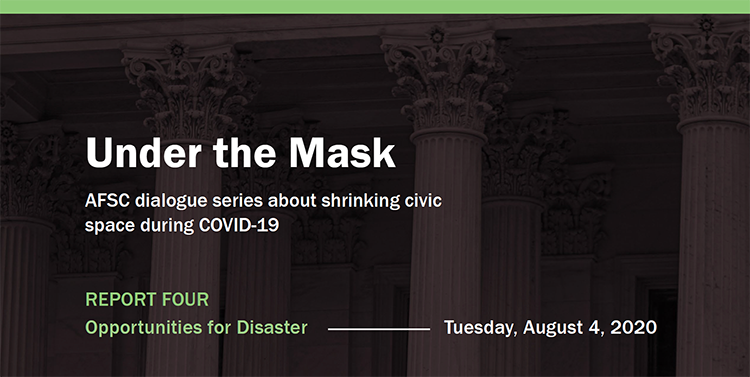 The final of four webinars in the AFSC 'Under the Mask' series considered governments using special powers during COVID-19 to push unpopular policies and plans through. We considered the displacement of communities by extractive industries through to steps toward annexation of occupied territories being fast-tracked whilst people's attention is on the pandemic.
We heard from:
Marc Batac, core member of the Security Policy Alternatives Network, Philippines.
Gabor Gyori, senior analyst at Policy Solutions, a Hungarian think tank.
Maya Rosen, International relations, Breaking the Silence, Israel.
Jorge Santos, general coordinator at Protection of Human Rights Defenders, Guatemala.
View the complete report (PDF) for a summary of the presentations and the small group discussions that followed.
 
Download this report in the following languages: