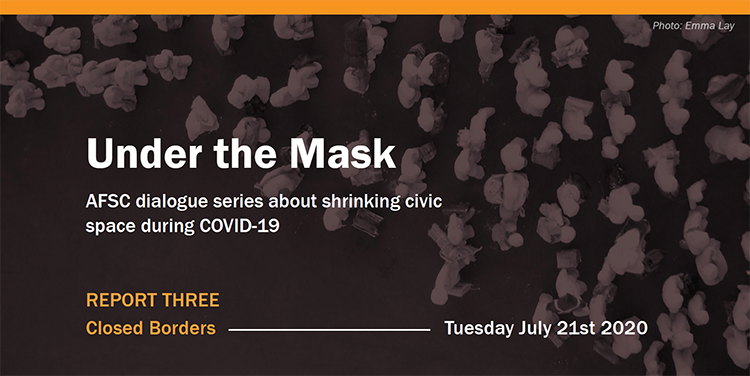 The third of the four webinars in the AFSC 'Under the Mask' series considered migration and militarized borders under COVID-19. The convening was attended by 56 participants from around the globe, receiving simultaneous interpretation in Bahasa Indonesia, Spanish, and French.
We heard from:
Aung Kway Moe, peacebuilder, humanitarian worker, and human rights advocate from Myanmar.
Mohamed Omran, founder and executive director of Democratic Transition and Human Rights Support Center.
Pedro Rios, director of U.S./Mexico Border Program, American Friends Service Committee.
Rita Robels, researcher and migration expert with the Fray Matías de Córdoba Center for Human Rights in Mexico.
View the complete report (PDF) for a summary of the presentations and the small group discussions that followed.
Download this report in the following languages: